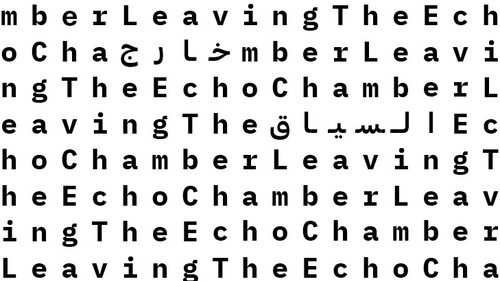 Meschac Gaba and Kemang Wa Lehulere are included in the 14th Sharjah Biennale themed Leaving the Echo Chamber. This edition is organised as three unique exhibitions curated by Zoe Butt, Omar Kholeif and Claire Tancons.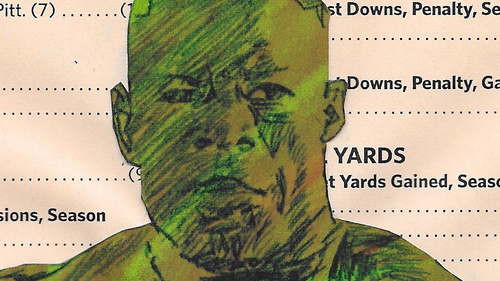 Meschac Gaba, Simon Gush and Nicholas Hlobo feature in African Metropolis. An Imaginary City curated by Simon Njami and Elena Motisi at MAXXI. The exhibition is divided into five chapters bringing together the works of around 40 artists reflecting on the on-going social and cultural transformations.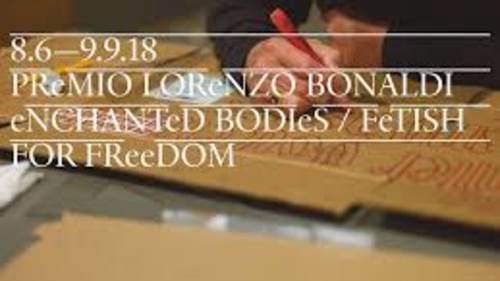 Meschac Gaba is included in Enchanted Bodies / Fetish for Freedom at Galleria d'Arte Moderna e Contemporanea (GAMec). The exhibition curated by Bernardo Mosqueira invites artists to present works 'inspired by the strength of the migrant body and the foreign subject that brings with it a culture , so that it resists, relives and relates to other cultures in space and time'.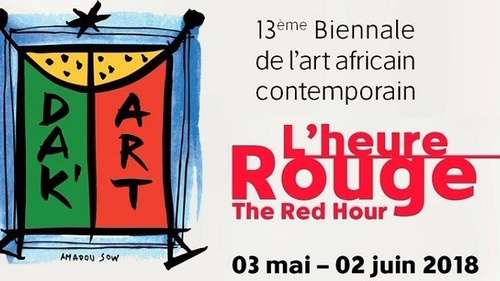 Meschac Gaba, Moshekwa Langa and Barthélémy Toguo are included in Dak'Art 2018, the 13th Dakar Biennale. This iteration is curated by Simon Njami and themed The Red Hour. The title is taken from Aimé Césaire's play And the Dogs Went Silent, which speaks of emancipation, freedom and responsibility.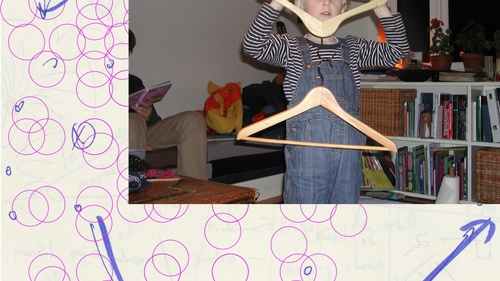 Edson Chagas, Meschac Gaba, Jo Ractliffe, Viviane Sassen and Kemang Wa Lehulere feature in More for Less at A4. Curated by Josh Ginsburg, the exhibition is focused on 'works and practices that fluidly seek to engage entropy and efficiency, waste, residue and offcuts, transactions, propositions, and serious play'.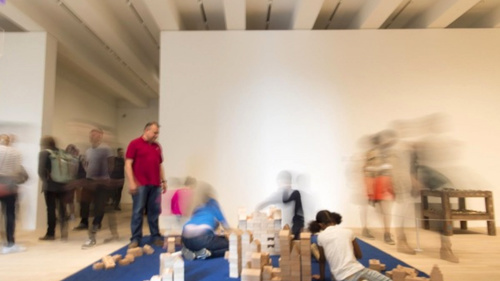 Meschac Gaba presents a solo exhibition titled L'homme et l'argent at Galerie In Situ.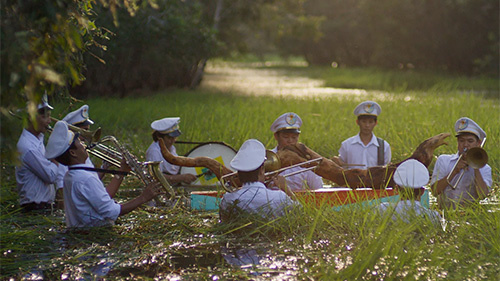 Ziphozenkosi Dayile and Kemang Wa Lehulere have curated the inaugural exhibition at A4 Arts Foundation, You and I, which includes work by, among others, Zanele Muholi, Moshekwa Langa and Meschac Gaba.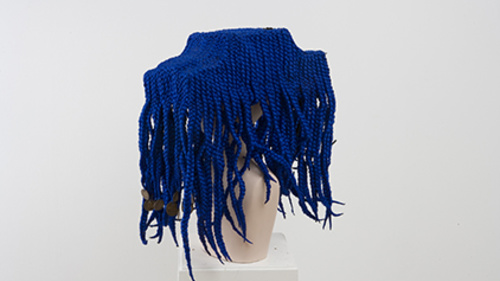 Work by Meschac Gaba features in Their Own Harlems, a group exhibition considering 'different aspects of urban life, such as the ritual of moving through the city and the direct observation of scenes on the street, to illustrate how the city has served as a source of inspiration for artists across generations'.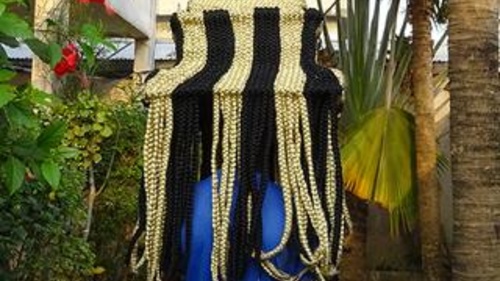 Meschac Gaba presents a new solo exhibition at Tanya Bonakdar, his second with the gallery. The exhibition weaves together three bodies of work, forging a powerful commentary on contemporary cultural identity, and the current state of immigrants and refugees.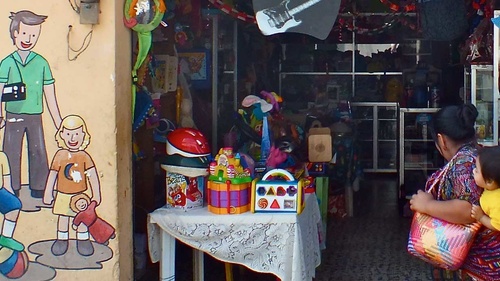 Meschac Gaba shows among various artists in Markets and Man: of economic and other values. The artists have been asked to 'put up new contexts for discussion, drawing threads between emotions and capital'.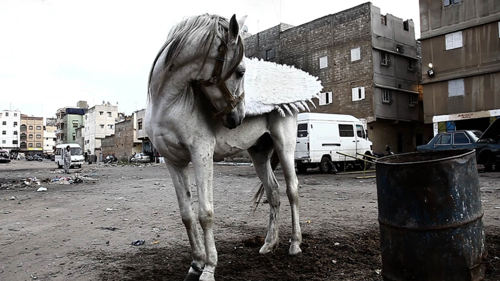 Video works by Simon Gush, Meschac Gaba and Robin Rhode were screened at the 2017 Videobox festival themed Noise and Movement.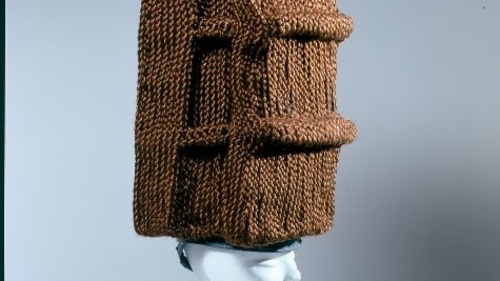 Guy Tillim, Meschac Gaba, Nicholas Hlobo, Moshekwa Langa and Robin Rhode were included in The White Hunter: African Memories and Representations curated by Marco Scotini.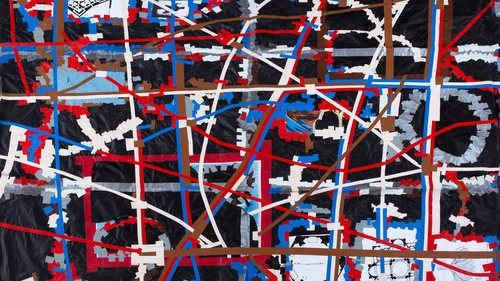 Meschac Gaba, Simon Gush, Nicholas Hlobo, Moshekwa Langa, Nandipha Mntambo and Guy Tillim are included on Afrique Capitales, curated by Simon Njami, at La Villette in Paris (including the Mois de la Photo) and the Gare Saint Sauveur in Lille.
Meschac Gaba, Barthélémy Toguo, Nandipha Mntambo, Moshekwa Langa and Zanele Muholi are included in When the Heavens Meet the Earth: Selected Works from the Sina Jina Collection of Contemporary Art. The exhibition brings together selected works from Robert Devereux's contemporary art collection.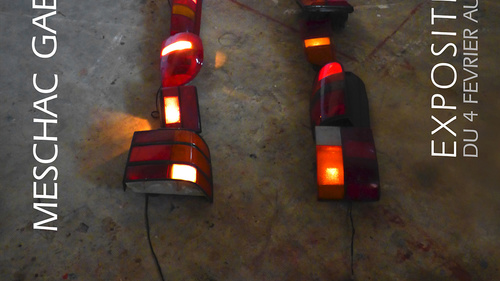 Meschac Gaba has an exhibition titled Detresse et Mon Jardin at Le Centre Atropocodji, a new art centre in Cotonou, Benin
3 February - 1 April 2017
Le Centre Atropocodji, Cotonou, Benin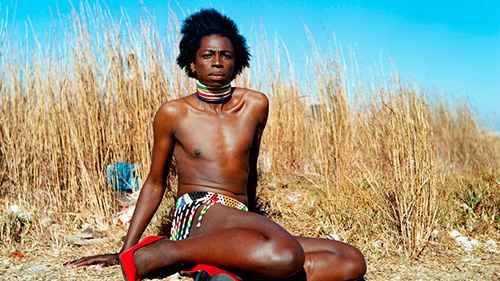 Works by Zanele Muholi and Meschac Gaba from the collection of Museum Arnhem are included in the exhibition What We Have Overlooked, curated by Mirjam Westen, on view at Tolhuistuin in Amsterdam.