Wim Botha presents Still Life with Discontent across two venues - the North Carolina Museum of Art in Raleigh and the 21c Museum Hotel in Durham. Featuring major works such as his Prism 13 (Dead Pietà) alongside new site-specific installations, the exhibition opens on 13 April.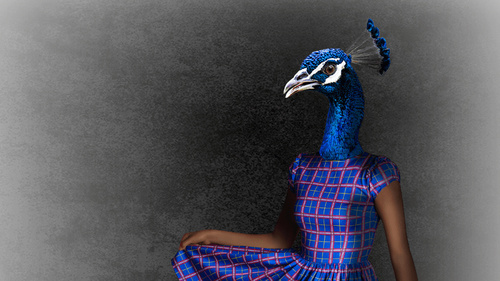 Wim Botha, Hylton Nel, Claudette Schreuders and Berni Searle exhibit in KKNK25, a retrospective celebration uniting the festival's featured artists over past 24 years.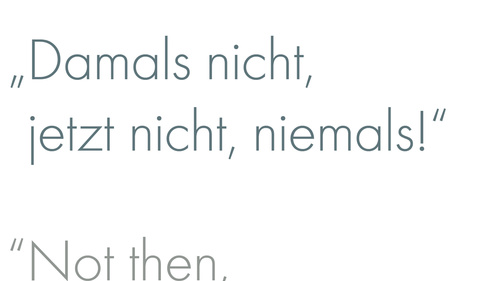 Wim Botha is among 31 artists featured in Damals nicht, jetzt nicht, niemals: not then, not now, never, an exhibition functioning as a mobile memorial of the end of the First World War in 1918. To visibly bear the idea of ​​peace worldwide, it will travel to the UN headquarters in New York City in 2019.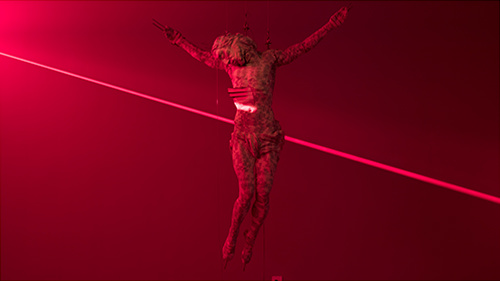 A solo exhibition by Wim Botha titled Heliostat is currently on view at the Norval Foundation. Curated by Owen Martin, the show - 'organised around the idea of refraction' - features new sculpture and 'brings together key works in the South African artist's career spanning two decades'.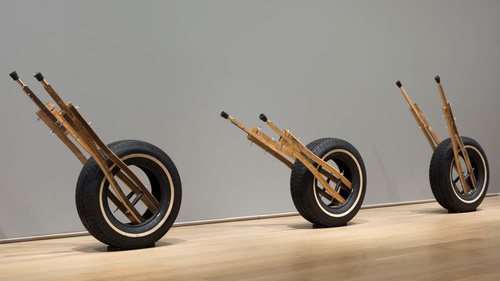 Wim Botha, Nicholas Hlobo, Nandipha Mntambo and Kemang Wa Lehulere feature in Sculpture at the Institute of Contemporary Art Indian Ocean. This group exhibition is framed as 'a didactic show that explores the numerous ways in which artists are challenging the traditions of sculpture'.
The inaugural exhibitions at the Norval Foundation feature work by Wim Botha, Nandipha Mntambo and Serge Alain Nitegeka. This new foundation aims 'to make art widely accessible to local and international visitors, by creating a self-sustainable centre for art'.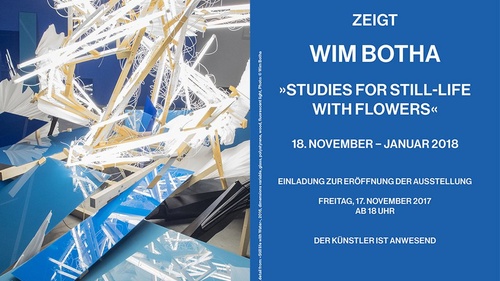 Galerie Hans Mayer presents a solo exhibition by Wim Botha titled Studies for still-life with flowers. This will be Botha's first solo show with the gallery.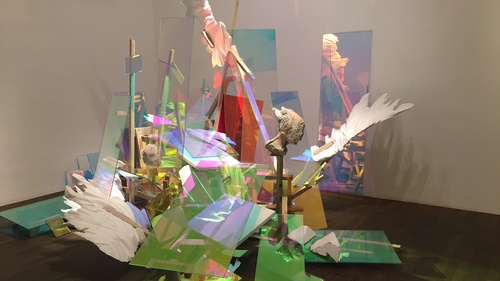 Wim Botha exhibits new work in a solo show at Feldbusch Wiesner Rudolph. This is his first with the space since its change in identity from Galerie Jette Rudolph.
Exchange at Galerie Hans Mayer in Düsseldorf featured works by 11 Stevenson artists: Zander Blom, Wim Botha, Ian Grose, Moshekwa Langa, Zanele Muholi, Serge Alain Nitegeka, Odili Donald Odita, Deborah Poynton, Robin Rhode, Viviane Sassen and Portia Zvavahera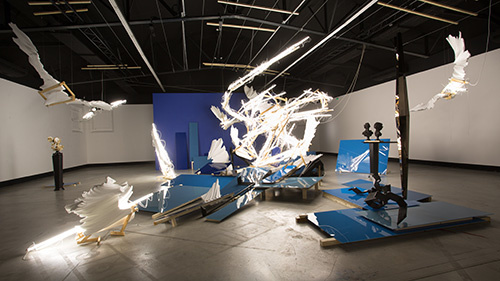 Wim Botha had a solo exhibition titled Still Life with Water, featuring a new Solipsis installation, at the Fondation Blachère in Apt, France. 'A Sculptor Conjures the Fall (or Rise) of the Rebel Angels', writes Benjamin Sutton in his review for Hyperallergic.