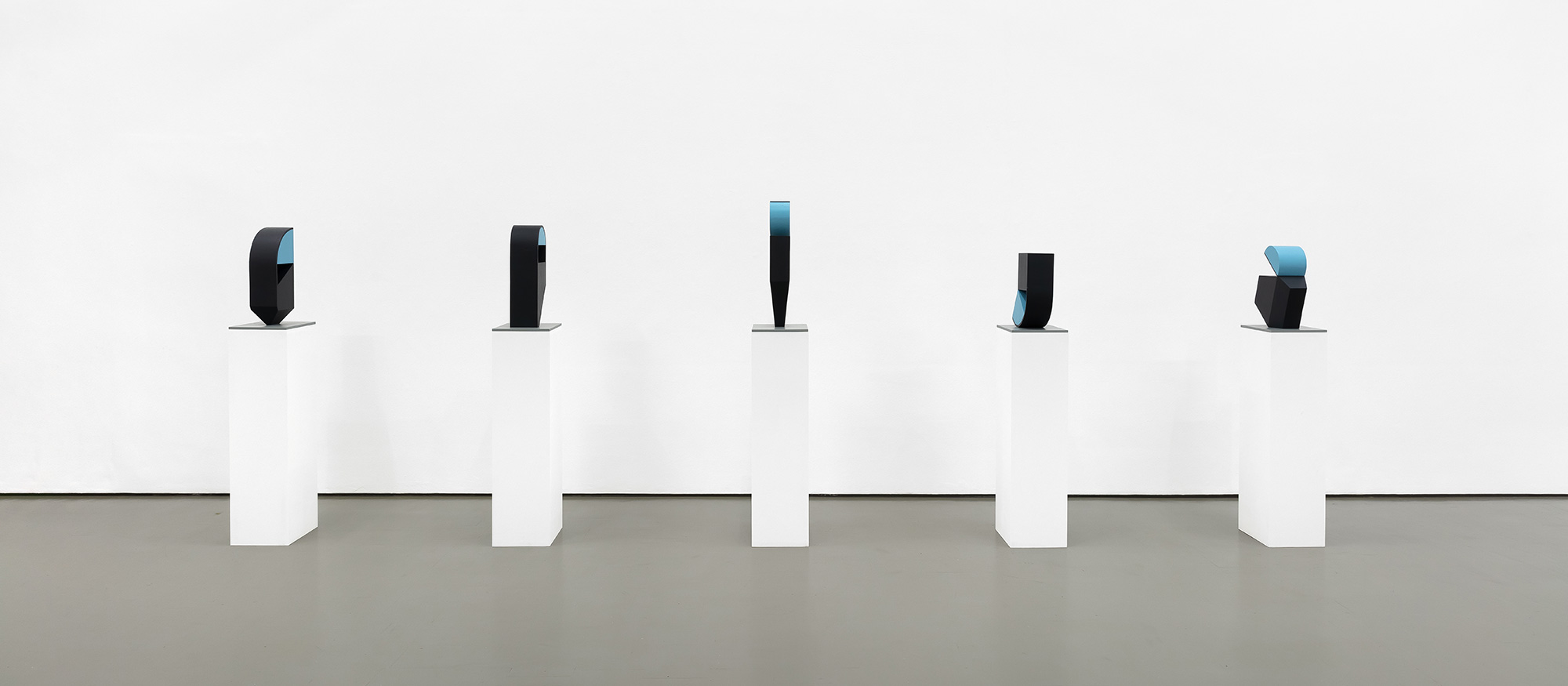 Serge Alain Nitegeka, Liminal Cargo series, 2022
STEVENSON is pleased to present FINDING BLACK, an exhibition of new work by Serge Alain Nitegeka.
For his ninth solo presentation with the gallery, the artist continues his forays into the visual articulation of highly charged emotional and political spaces. Through new paintings on board and canvas, as well as small-scale sculptures created using painted wood, he explores the relationship between abstraction and figuration. Interweaving a language of fluidity and gestural mark-making with precisely controlled line and shape, Nitegeka extends his investigations of black as a material concern, phenomenon, and philosophy. He states:
My artmaking starts with the unknown, in the dark, feeling my way around, grasping for any hold – and with it a dreadful possibility that there might be nothing to hold on to. It is in this uncertain period of stumbling around, the in-between space of an empty canvas and a framed painting hung on the wall, that most work gets done. The potential of liminal space to find and give form to ideas, feelings and emotions which have, over time, became fixed in mundane habits, thoughts and mannerisms.
What would it feel like to paint on canvas again? To go back in again, but this time without the assurance of hard-worn methodologies of reference images, masking tape and those familiar plywood surfaces I've been painting on for so long. I am finding the unknown in the dark – finding black.
The exhibition opens on Saturday 2 July, 10am to 12pm.